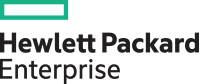 Readme
HPE Unified Functional Testing
Software Version: 14.00
Document Release Date: January 2017
Software Release Date: January 2017
The most updated version of this Readme is located here.
For a list of new features, see the UFT What's New.
Check the online Help Center for the most recent documentation updates.
This file provides the following information about UFT 14.00:
Getting Started
Before installing / upgrading

Before installing or upgrading, refer to the Unified Functional Testing Installation Guide, online or locally.

Ensure that you have required permissions as listed, and review any known issues with installation or licenses.
If you are installing in an enterprise environment or are upgrading, review the relevant topics for specific steps that may apply to you.

LeanFT

For information about LeanFT, see the LeanFT Help Center and Readme.

Mobile Center
For information about Mobile Center, see the Mobile Center Help and Readme.
System Requirements and Supported Environments
Refer to the updated Readme for the most updated system requirements list.
For a complete list of all supported operating systems, browsers, and development environments, see the Product Availability Matrix .
 
Minimum *
Recommended **
Computer Processor

Dual-core CPUs or better, for example, AMD Phenom II X2 and Intel Core Duo

Intel® Core™ i3 Processor or Phenom II X3

Operating System
Windows 7 Service Pack 1 (32-bit or 64-bit)
Windows 7 Service Pack 1 (32-bit or 64-bit)
Memory

Minimum of 2 GB when no more than three add-ins are loaded simultaneously

An additional 512 MB of RAM are required when using a virtual machine.

Additional memory is required when loading more add-ins and when using the Save movie to results option to capture movies during run sessions.

4 GB or more of RAM

Hard Disk Drive
5400 RPM
7200 RPM or faster
Color Settings
High Color (16 bit)
High Color (32 bit)
Screen Resolution
1024 X 768
 
Graphics Card
Graphics card with 64 MB video memory
Graphics card with 64 MB or more video memory
Free Hard Disk Space

2 GB of free disk space for application files and folders

You must also have an additional 1 GB of free disk space on the system disk (the disk on which the operating system is installed).

20 GB of free disk space for application files and folders

You must also have an additional 1 GB of free disk space on the system disk (the disk on which the operating system is installed).

Browser
Microsoft Internet Explorer 8.0
Microsoft Internet Explorer 11.0
Prerequisite Software Requirements

If you do not have these programs installed, UFT prompts you at the beginning of the installation to install them.

Mac

When testing Safari on Mac, you must install the UFT Connection Agent.

There are no additional hardware requirements.
* Your computer must meet these requirements to successfully install and run UFT.
** Performance may be improved by using systems with these stronger/later setups.
---
Legal Notices
Warranty
The only warranties for Hewlett Packard Enterprise Development LP products and services are set forth in the express warranty statements accompanying such products and services. Nothing herein should be construed as constituting an additional warranty. HPE shall not be liable for technical or editorial errors or omissions contained herein.
The information contained herein is subject to change without notice.
Restricted Rights Legend
Confidential computer software. Valid license from HPE required for possession, use or copying. Consistent with FAR 12.211 and 12.212, Commercial Computer Software, Computer Software Documentation, and Technical Data for Commercial Items are licensed to the U.S. Government under vendor's standard commercial license.
Comodo code signing certificate
HPE Software cares about security.
In accordance with best practices, and to ensure integrity and authenticity, we sign the code binaries delivered to our customers. To do this, we use an HPE code signing certificate issued by a known certificate authority (CA).  
Until now, that CA was Verisign. To enhance our business capabilities, we are soon moving to a new certificate issued by Comodo.  
Comodo is a part of the Microsoft Trusted Root Certificate Program. You can find a list of all the Microsoft Trusted Root Certificate Program providers here: https://aka.ms/trustcertpartners.  
The Comodo Root Certificate was added to this list a few years ago and is distributed via Windows updates. However, on computers with older versions of Windows, or without automatic Windows updates, Comodo may not be included as a trusted root certificate.
In such cases, we recommend manually configuring Comodo as a trusted root certificate. For details about Microsoft trust list distribution and configuration, see: https://technet.microsoft.com/en-gb/library/dn265983.aspx.  
This HPE Software code signing change begins on January 1, 2017. We encourage all digital certificate owners currently trusted by Microsoft to review the list of trusted providers, and take action as necessary in advance.
Copyright Notice
© Copyright 1992 - 2017 Hewlett Packard Enterprise Development LP
Trademark Notices
Adobe® is a trademark of Adobe Systems Incorporated.
Microsoft® and Windows® are U.S. registered trademarks of Microsoft Corporation.
UNIX® is a registered trademark of The Open Group.